These are the movies that taught us everything we wanted to know about sex (but were afraid to ask).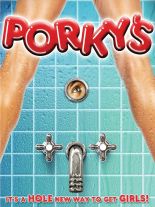 Porky's
(1981)
Directed By:
Bob Clark
Starring:
Dan Monahan
,
Mark Herrier
,
Wyatt Knight
Pee Wee, Billy, Tommy, and Mickey are four painfully horny high school kids growing up in South Florida in the 1950's. Desperate to rid themselves of their cumbersome virginity, they head out to a sleazy bar near the swamps called Porky's, where local legend has it that the owner will fix you up with a prostitute for a reasonable fee.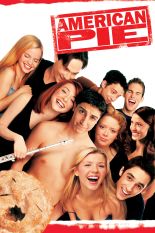 American Pie
(1999)
Directed By:
Paul Weitz
Starring:
Jason Biggs
,
Shannon Elizabeth
,
Alyson Hannigan
Jim is thoroughly obsessed with sex, a fact of which his parents become aware when they discover him performing the sin of Onan with a gym sock while watching scrambled pay-per-view porn. Jim's buddies Kevin, Finch, and Oz are no less anxious to relieve themselves of their virginity, so they all make a pledge: they will go to bed with a woman in the three weeks before senior prom or die trying.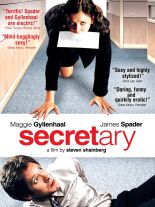 Secretary
(2002)
Directed By:
Steven Shainberg
Starring:
Maggie Gyllenhaal
,
James Spader
,
Jeremy Davies
Sadomasochism provides the backdrop for a very unusual employer/employee relationship in this very offbeat romantic drama from filmmaker Steven Shainberg. Lee Holloway is a shy young woman, who, after a brief spell in a mental institution, is hired as a secretary by E. Edward Grey, a grim and ruthlessly efficient attorney. While Grey often criticizes Lee, she seems to thrive on his abuse, but one day he crosses a line...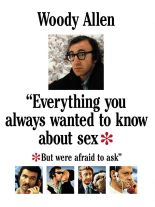 Everything You Always Wanted to Know About Sex, But Were Afraid to Ask
(1972)
Directed By:
Woody Allen
Starring:
Woody Allen
,
John Carradine
,
Anthony Quayle
Woody Allen's in-name-only adaptation of the once notorious sexual reference guide by Dr. David Reuben contains seven episodes based on "helpful" questions answered in the book. The best rank with the funniest moments of Allen's career, especially Gene Wilder's touching romance with the sheep ("I think we can make this work, Daisy") and the final sequence inside the male body.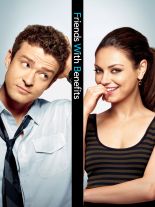 Friends With Benefits
(2011)
Directed By:
Will Gluck
Starring:
Justin Timberlake
,
Mila Kunis
,
Patricia Clarkson
A New York headhunter enters into a no-strings-attached relationship with her latest client, but finds things getting unexpectedly complicated when emotions enter the picture. Snappy, clever, and refreshingly contemporary.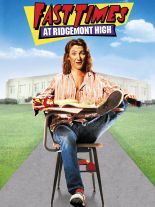 Fast Times at Ridgemont High
(1982)
Directed By:
Amy Heckerling
Starring:
Sean Penn
,
Jennifer Jason Leigh
,
Judge Reinhold
Many teen comedies of the 1980s and 1990s tried to imitate the verve and nerve of Fast Times at Ridgemont High, but few succeeded. A gabfest about sex, school, and status, it' a film that is emblematic of an era.
Road Trip
(2000)
Directed By:
Todd Phillips
Starring:
Breckin Meyer
,
Seann William Scott
,
Amy Smart
In this raunchy comedy, Josh, a student at a college in Ithaca, NY, videotapes his one-night stand with beautiful sorority girl Beth. A few days later, Josh discovers that one of his friends accidentally mailed the homemade porn tape to his girlfriend, Tiffany, who is spending some time with her family in Austin, TX. Josh and his friends Barry, Kyle, E.L., and Rubin borrow a car and hit the road in a desperate bid to intercept the tape before Tiffany loads it into her VCR.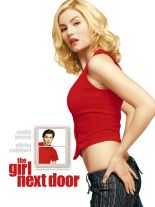 The Girl Next Door
(2004)
Directed By:
Luke Greenfield
Starring:
Elisha Cuthbert
,
Emile Hirsch
,
Timothy Olyphant
Matthew Kidman is a straight-laced and highly ambitious high school student who plans to study at Georgetown University and dreams of a career in politics. While most of his classmates are in the throes of an epidemic of senioritis, Matthew is obsessed with schoolwork and has a hard time relaxing and having fun. But he finds himself a bit less focused on his future career when Danielle, a beautiful 19-year-old blonde, moves in next door.
Sex Drive
(2008)
Directed By:
Sean Anders
Starring:
Josh Zuckerman
,
Clark Duke
,
Amanda Crew
Ian has just turned 18, and he feels like the last American virgin. He works at the mall donut shop, he's taunted by his womanizing older brother, Rex, and he's even losing ladies to his 14-year-old brother. In a stunning turn of events, Ian manages to chat up a beautiful blonde named Ms. Tasty, who's eager to be his first. The only thing preventing them from consummating their relationship now is the distance between them; Ian lives in Chicago and Ms. Tasty lives 500 miles away in Knoxville.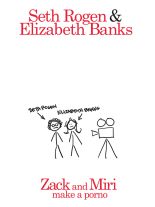 Zack and Miri Make a Porno
(2008)
Directed By:
Kevin Smith
Starring:
Seth Rogen
,
Elizabeth Banks
,
Craig Robinson
Their debts mounting as their bank accounts dry up, longtime friends Zack and Miri plot to solve all their financial problems by making an adult film with movie geek appeal. When the time comes for Zack and Miri to shoot their first scene together, however, unexpected emotions start to bubble to the surface, prompting them both to wonder if they've somehow mistaken true love for mere friendship all these years.