Beware of sinister teenage girls that have ulterior motives!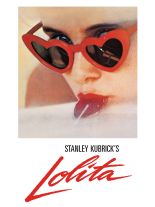 Lolita
(1962)
Directed By:
Stanley Kubrick
Starring:
James Mason
,
Shelley Winters
,
Peter Sellers
Stanley Kubrick's Lolita (based on Vladimir Nabokov's infamous novel) stars Peter Sellers, James Mason, Shelley Winters and Sue Lyon as the 15 year old Lolita.
Poison Ivy
(1992)
Directed By:
Andy Ruben
Starring:
Drew Barrymore
,
Sara Gilbert
,
Tom Skerritt
Poison Ivy is essentially a more dramatic and over the top Lolita set in the early nineties with Drew Barrymore.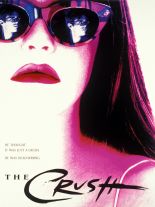 The Crush
(1993)
Directed By:
Alan Shapiro
Starring:
Cary Elwes
,
Alicia Silverstone
,
Jennifer Rubin
The Crush is a psychological thriller wherein a young man is the object of the obsession of a mentally unbalanced young girl. Alicia Silverston and Cary Elwes star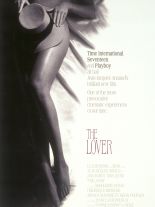 The Lover
(1992)
Directed By:
Jean-Jacques Annaud
Starring:
Jane March
,
Tony Leung Kar-Fai
,
Frederique Meininger
The Lover is director Jean-Jacques Annaud's adaptation of Marguerite Duras' minimalist 1984 novel. Set in French Indochina in 1929, the film explores the erotic charge of forbidden love. Jane March plays a French teenager sent to a Saigon boarding school, while Tony Leung is a 32-year Chinese aristocrat.
Leon: The Professional
(1994)
Directed By:
Luc Besson
Starring:
Jean Reno
,
Natalie Portman
,
Gary Oldman
Natalie Portman stars as 12 year old Mathilda, a recently turned orphan that starts a friendship with a professional hitman in order to survive the attacks of a psychotic DEA agent.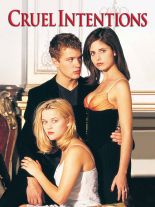 Cruel Intentions
(1999)
Directed By:
Roger Kumble
Starring:
Sarah Michelle Gellar
,
Ryan Phillippe
,
Reese Witherspoon
A loose adaptation of Choderlos De Laclos' 1782 novel Les Liaissons Dangereuses, Cruel Intentions revamps the story by moving it to the United States in the late 1990's and revising the context from royal romantic intrigue to teenage treachery among the filthy rich.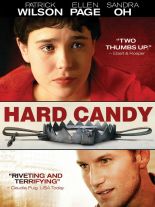 Hard Candy
(2005)
Directed By:
David Slade
Starring:
Patrick Wilson
,
Ellen Page
,
Sandra Oh
A teenage girl agrees to meet a thirtysomething fashion photographer in person after becoming acquainted with him in an online chat room, and the resulting encounter finds the line between predator and prey slipping slowly out of focus in director David Slade's provocative and topical thriller.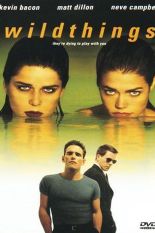 Wild Things
(1998)
Directed By:
John McNaughton
Starring:
Kevin Bacon
,
Matt Dillon
,
Neve Campbell
In Florida, social-climbing guidance councillor Sam is indifferent to teen-socialite Kelly, who retaliates by accusing him of rape. Sandra, Kelly's mother, hires a platoon of big-wig lawyers to prosecute Sam.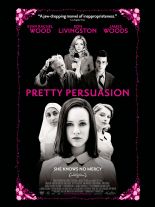 Pretty Persuasion
(2005)
Directed By:
Marcos Siega
Starring:
Evan Rachel Wood
,
Ron Livingston
,
James Woods
One of the "popular girls" decides to put her mean streak to work in this black comedy. Evan Rachel Wood, Ron Livingston and James Woods star.
The Opposite of Sex
(1998)
Directed By:
Don Roos
Starring:
Christina Ricci
,
Martin Donovan
,
Lisa Kudrow
In this black comedy, 16-year-old sleazy runaway Dedee goes to her gay half-brother Bill for help. After Dedee seduces his lover Matt and claims to be pregnant, things get worse when Matt and Dedee run off to L.A. with Bill's savings, and Bill is accused of molesting a former student.