These films feature strong women that can kick some serious ass!
The Descent
(2005)
Directed By:
Neil Marshall
Starring:
Shauna MacDonald
,
Natalie Mendoza
,
Alex Reid
Sarah is lured to the States with her friend to go on a spelunking trip with the fearless Juno. Along with two old friends and a new acquaintance of Juno's, the group embark on a cave expedition that takes a turn for the worse after a rock fall leaves them stranded in an uncharted cave with no map and only a handful of supplies to last them the rest of the trip.
Kill Bill Vol. 1
(2003)
Directed By:
Quentin Tarantino
Starring:
Uma Thurman
,
Lucy Liu
,
Vivica A. Fox
Thurman stars as The Bride, one-fifth of a team of assassins called DiVAS. When The Bride opts to leave the outfit for a life of marital bliss, it doesn't sit well with her boss so he has her former cohorts show up at the nuptials, leaving behind a blood bath. Miraculously, The Bride survives a bullet to the head and, four years later, she sets out for revenge against her four assassins and their employer.
Colombiana
(2011)
Directed By:
Olivier Megaton
Starring:
Zoe Saldana
,
Jordi Mollà
,
Lennie James
A woman becomes a professional killer in order to seek revenge against the ruthless gangster who murdered her parents in this action thriller. As a young girl, Cataleya saw her parents killed in cold blood. Now Cataleya is all grown up, and she's determined to settle the score.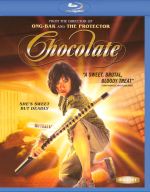 Chocolate
(2008)
Directed By:
Prachya Pinkaew
Starring:
Yanin Vismitananda
,
Hiroshi Abe
,
Ammara Siripong
Japanese mobster and his girlfriend (Zin) narrowly escape death at the hands of underworld boss. When Zin is diagnosed with cancer, the family cannot afford the chemotherapy so her friend Moom comes up with a plan -- plenty of people still owe Zin money from her days as an outlaw, and with Zen (Zin's daughter) as a candy-fueled enforcer, he might be able to get them to pay up and raise the funds for Zin's medical bills.
The Hunger Games
(2012)
Directed By:
Gary Ross
Starring:
Jennifer Lawrence
,
Josh Hutcherson
,
Liam Hemsworth
The Hunger Games tells the dark tale of a 16-year-old girl named Katniss Everdeen who is selected to compete in a vicious televised tournament in which 24 teenagers from a post-apocalyptic society fight to the death for the entertainment of the masses.
Aliens
(1986)
Directed By:
James Cameron
Starring:
Sigourney Weaver
,
Carrie Henn
,
Michael Biehn
Ellen Ripley, the last surviving crew member of a corporate spaceship destroyed after an attack by a vicious, virtually unbeatable alien life form. Adrift in space for half a century, Ripley grapples with depression until she's informed by her company's representative, Carter Burke that the planet where her crew discovered the alien has since been settled by colonists.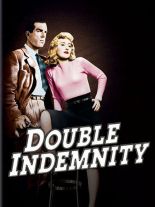 Double Indemnity
(1944)
Directed By:
Billy Wilder
Starring:
Fred MacMurray
,
Barbara Stanwyck
,
Edward G. Robinson
A greedy, weak man is seduced and trapped by a cold, evil woman amidst the dark shadows and Expressionist lighting of modern cities. The murder goes as planned, but after the couple's passion cools, each becomes suspicious of the other's motives.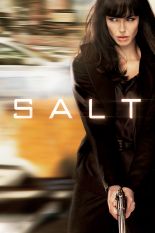 Salt
(2010)
Directed By:
Phillip Noyce
Starring:
Angelina Jolie
,
Liev Schreiber
,
Chiwetel Ejiofor
Angelina Jolie as dedicated CIA officer Evelyn Salt, who is accused by a defector of being a Russian spy. With each attempt Salt makes to prove her innocence, her mentor only grows more suspicious of her true motivations. The longer she eludes capture, the higher the stakes get.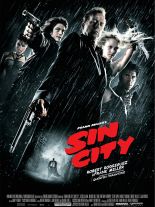 Sin City
(2005)
Directed By:
Frank Miller
Starring:
Jessica Alba
,
Devon Aoki
,
Alexis Bledel
This violent crime noir paints the picture of the ultimate town without pity through the eyes of its roughest characters. Sin City promises to be one of the most direct translations from page to screen of a comic series, with shots and dialogue adapted straight from the original comic's panels.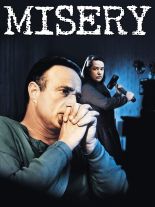 Misery
(1990)
Directed By:
Rob Reiner
Starring:
James Caan
,
Kathy Bates
,
Frances Sternhagen
The film opens with Paul Sheldon completing work on his latest novel, a break from his popular series of novels featuring the character Misery Chastain. He gets into a severe car accident and is saved by Annie Wilkes, a reclusive woman who nurses him back to health. Annie is not happy with the new book, and perhaps Paul should have been more careful when choosing someone to help him at home…