Since not every music documentary has the chance to make it to A Theater Near You, video streaming services have become invaluable for music fans looking for the stories behind the art. Our friends at AllMusic are highlighting a few of the music documentaries they have taken in recently, for better or worse.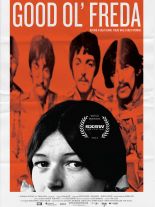 Good Ol' Freda (Netflix)
Freda Kelly was the Beatles' secretary and managed their fan club throughout the band's entire career. She's not out to dish dirt, and her humble storytelling style makes for a very endearing portrayal of what it was like to have to be professional during the height of Beatlemania. Her stories about befriending Ringo Starr's mother, her dad refusing to let her move to London with the band, and how she drunkenly forced John Lennon to plead on his knees for her to handle his fan mail are all engrossing and sweetly recalled. The inclusion of actual Beatles music doesn't hurt, either. (Read more)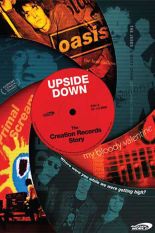 Upside Down: The Creation Records Story (Netflix)
The music, drugs and chaos that surrounded English rock label Creation Records in the eighties and nineties could have probably filled another few hours, but Upside Down keeps the story moving along at a crisp pace. Creation brought the world bands such as Oasis, Primal Scream, the Jesus and Mary Chain, My Bloody Valentine and Ride, and the music alone buoys the content of the film. Label founder Alan McGee's descent into addiction is well-displayed, and Oasis' bloated, blowout performances at Knebworth in 1996 are carefully emphasized as the moment the label knew they'd lost the map. Furthermore, any film with quotes from Noel Gallagher is worth watching. (Read more)
Heavy Metal Basement (Snagfilms)
In a refreshing portrait of extreme fandom, the maker of the classic short Heavy Metal Parking Lot visits the record store-esque basement of Jim Powell, who comes across as more of a thoughtful, intelligent archivist of the things he loves rather than a screeching super fan. The film focuses on his appreciation for Judas Priest, and the bulk of the 48 minutes is Powell sitting cross-legged in front of his mighty stack of Priest LPs, going through them one at a time as if talking to a friend, telling stories about his life in relation to each and offering well-observed critiques of every album.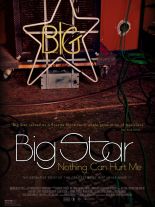 Big Star: Nothing Can Hurt Me (Netflix)
Big Star: Nothing Can Hurt me makes a terrific point of illustrating that the band was not just the Alex Chilton show, but their best work stemmed from the collaboration between Chilton and Chris Bell. The documentary hits a high point when (spoiler alert) Chilton and Bell reunite in the studio to record Bell's "I Am the Cosmos"/"You and Your Sister" which sounds more Big Star-like than anything the band recorded after Bell's departure. Required viewing for power pop fans. (Read more)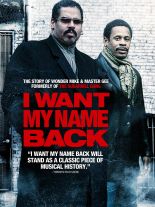 I Want My Name Back (Netflix)
While not the most polished or multifaceted documentary, this portrait of the original members of the Sugarhill Gang briefly tells the story of the band's rise as the first mainstream hip-hop entity, and then spends the rest of its running time pointing its finger at record industry figures and management for stealing the group's name and the stage names of the individual members out from under them. Complaints of crooked record men are nothing new, but to shift the setting to the early days of hip-hop makes for a new spin on an old story. (Read more)