Ten years after their first trip to feature-film land, veteran paranormal partners Mulder and Scully return with this rather bland exercise in talky morality that does little to make up for its awkward title -- or the anticipation that surrounded it. Playing up to a very small amount of the series' strong points was the flick's first mistake. In fact, the movie feels more like a weak episode than anything requiring a big-screen canvas. As a reboot of the franchise, I Want to Believe spends far too much time rehashing each character's stereotypical motivations and less time on how their spectacular exploits have affected them. In this area, the picture might just play better to non-followers of the show, though even that doesn't excuse creators Chris Carter and Frank Spotnitz for dreaming up such dull reasoning for this tepid reunion.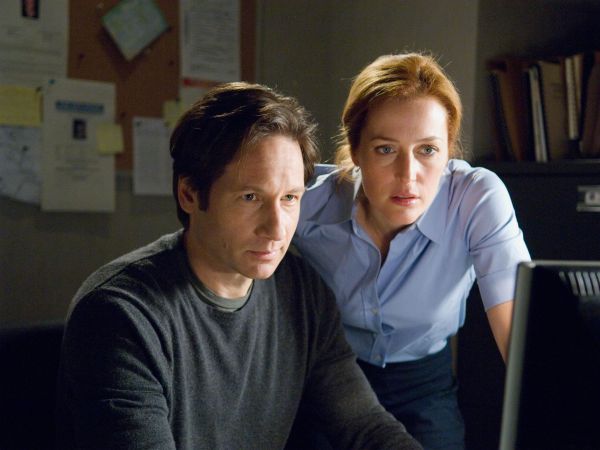 Sure, there's a psychic involved, as well as a modern-day Frankenstein experiment, but other than that, the audience is not really given anything too extraordinary to keep them engaged. Instead, the two main characters are split for the majority of the running time, with Mulder once again wrestling with sister issues and Scully doing everything she can to save a dying boy back at her doctor day job. As far as their relationship goes, things are played out in a particularly vague way, which doesn't help the emotional core of the film when their feelings take center stage. In many ways, it's these types of baffling decisions that add up to make such a peculiar comeback vehicle. By not concerning themselves with spooky happenings, tense set pieces, or even a slight mention of any conspiracy theories that made up the core of the series, the filmmakers essentially neutered a lot of what they did best in the past. Thankfully, this installment does have its light moments -- mostly in the first act -- yet it doesn't take long for the sober mood to take hold and not let go.
One bright spot comes with the return of David Duchovny and Gillian Anderson, who prove that the rapport between them is nowhere near dead. Supporting cast members do what they are expected to, with Billy Connolly delivering what would be this week's solid guest-star role if the picture had gone the small-screen route instead. Amanda Peet and Xzibit both show up to deliver their respectively thankless roles, with one created just to present a faux love triangle that goes nowhere, while the latter simply fills the one-note skeptic slot in a cast brimming with disbelievers already. Though it does not put the nail in the X-Files coffin just yet, I Want to Believe does create a framework for how an event picture of this magnitude should not be handled. The thing that Carter and company need to realize is while there were plenty of chances to tell intimate stories such as this within a 24-show season, this was a time and place to step up to the plate and deliver something larger than a glorified filler episode.