It should go without saying but it seldom does: people who don't like abstract art shouldn't see non-narrative films. The Fountain is a beautiful and triumphant success as an impressionistic take on the circular nature of life, love, and human frailty, but its achievements may be lost on moviegoers looking for a clear story that they can follow from beginning to end. Where most movies are works of prose, The Fountain is a work of poetry, and the fundamental artistic principles that will endear it to lovers of the abstract style will probably make it tough to swallow for the mainstream crowd.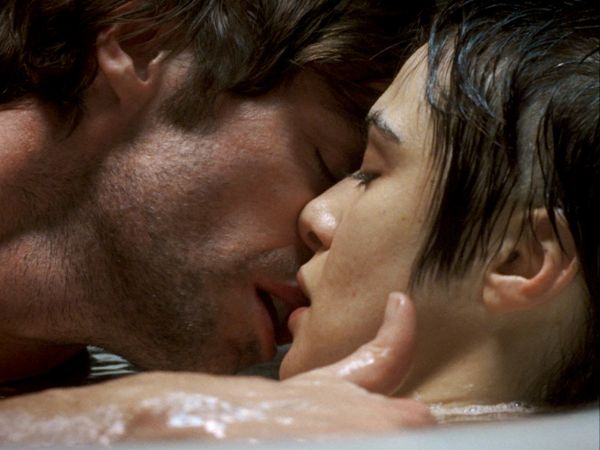 It traces the events of three "timelines" that should not be taken literally (as this would result in a nonsensical jumble), but rather as representations of the paths we may take in both terror and acceptance of death. Darren Aronofsky employs the same perspective here as he did with Pi, applying a subjectivity to the spiritual and existential answers we seek, proposing that even the most profound truths will still be shaped by the limited portal of the human mind.
Aronofsky is unapologetic in his almost singular use of symbolic material, but his choices still show that he's aware of the audience's experience. In order to keep the viewer from becoming lost in a clutter of conceptual images, he builds the film around a central story that, while still allegorical, also closely resembles a literal narrative. This part of the film is written in a more common artistic language, providing a cognitive foothold for the audience so they don't get tired of translating the more complex messages. This central story, concerning a neurological research scientist on a fanatical crusade to cure his dying wife's brain tumor, provides Hugh Jackman and Rachel Weisz with the chance to tap into raw cinematic alchemy, excelling both as characters and as representations.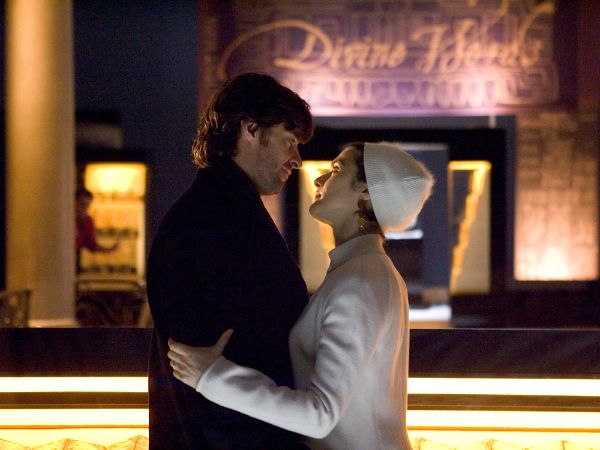 Aronofsky's sum-total statement in The Fountain could surely fill volumes and fuel much debate, but his primary theme is clear: that while there may be no escaping death, we each still drink from the fountain of youth when we breathe our own contribution into the earth's everlasting cycle: eternal life in perennial life.