It's official -- the multi-linear, nonchronological narrative film, so recently praised as the pinnacle of Hollywood innovation, has been successfully depleted of its ingenuity, and now seems to be settling harmlessly into the realm of genre. Fragments, the first American film from Australian director Rowan Woods, is a paint-by-numbers entry into the field that features benign examples of most of the essential cinematic elements of this rapidly stagnating style.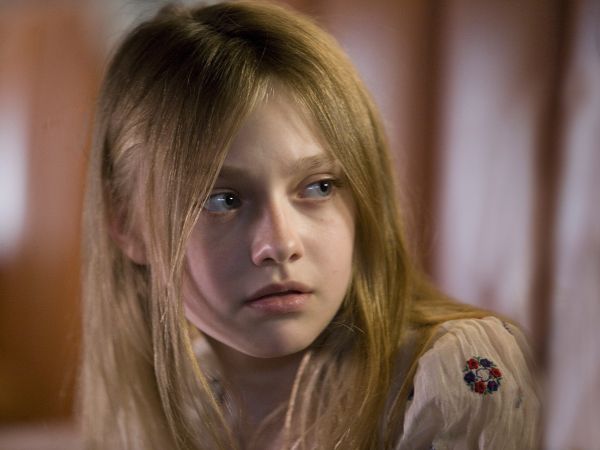 A confusing opening scene, which eventually gains coherence through repeated flashbacks with additional information revealed, depicts an act of violence (in this case, a shooting in a diner) that temporarily unites a group of strangers, played by an ensemble cast. After the event, the survivors diverge and enter into clearly delineated systems of grief -- Anne (Dakota Fanning) gives her life to God, Carla (Kate Beckinsale) tries to calm her constantly crying baby, Charlie (Forest Whitaker) parlays his luck into a casino trip, Jimmy (Josh Hutcherson) stops speaking. The only character who threatens to become interesting is Dr. Laraby (Guy Pearce), who tests the threshold between medicine and poison by secretly dosing his wife with prescription drugs. The rest are defined solely by their rigid reactions to the tragedy, and their patterned behavior seems to eclipse any thoughtful consideration of the purportedly random nature of the shooting. While the plotlines intersect at times, the separate stories remain oddly quarantined, since each cast member is so locked into his or her own trajectory that there is no opportunity for the characters to modify each other's behavior.
Whatever surprises the film offers are based solely on information artificially withheld from the audience, rather than changes that arise spontaneously through the interactions of the characters. The final revelation, which involves a bodily fluid, should be as embarrassing for the filmmakers as it would have been for the character involved, and the fact that a film about a horrific shooting relies on a gun as a catalyst for the climax is problematic, to say the least. The questionable story elements are further weakened by stale stylistic choices, such as the aforementioned repetition of the opening scene, a fluttering musical score that strives to deepen the film's significance, and a denouement featuring a voice-over that uses a literary passage to neatly recap the intended meaning of the film.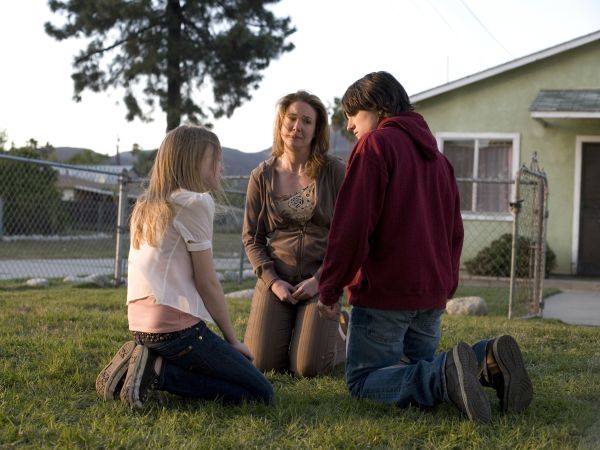 Woods and his crew can be commended for the benevolence of their subject matter, and 20 years ago, their film would likely have been hailed for its creative vision, but in the wake of Magnolia, 21 Grams, and Crash, Fragments is nothing more than a disappointing example of a once-marginal type of film that has become decidedly mainstream.