A showcase for the city of Cairo and for the low-key charms of actress Patricia Clarkson, Ruba Nadda's Cairo Time surpasses most romantic travelogues, but that hardly makes it essential viewing.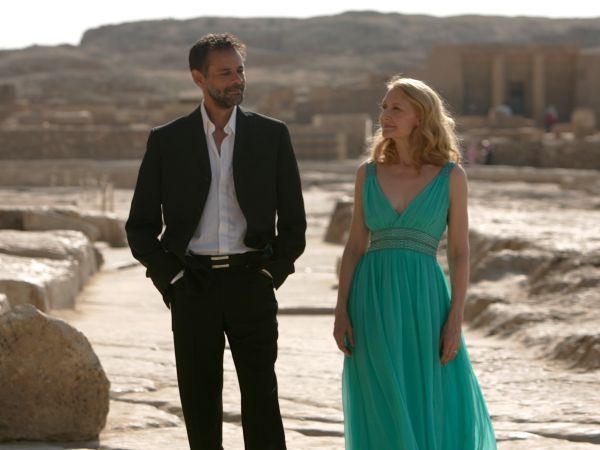 Juliette Grant (Clarkson) is an American magazine editor visiting Cairo to meet with her husband, who works for the UN in the occupied territories. Because he's been delayed by some type of unrest in the region, he sends his friend and former colleague, Tareq (Alexander Siddig of Star Trek: Deep Space Nine), to look after Juliette, who is unfamiliar with Cairo. Her idealistic notions of the ancient city grate against his more pragmatic and cynical view, but the two eventually form a bond, which teeters on the brink of infidelity.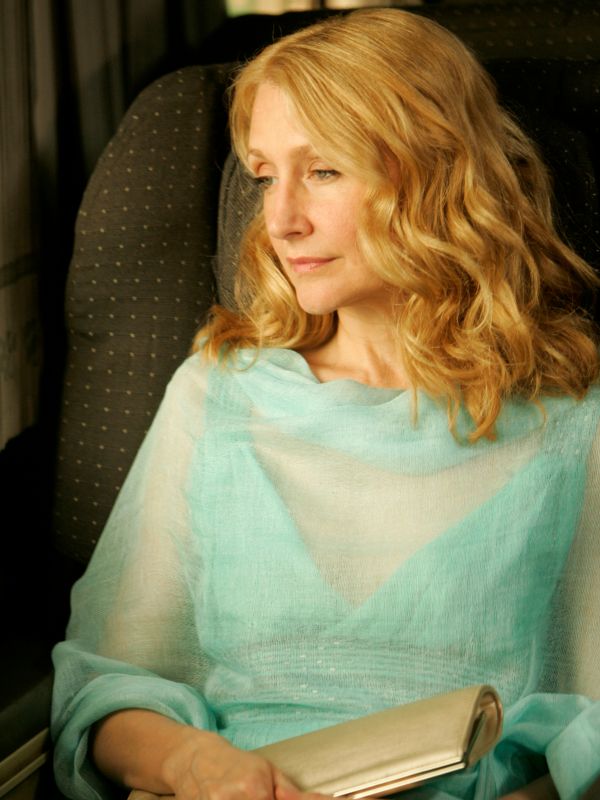 Cairo is the star of the film, and Nadda and cinematographer Luc Montpellier (Away From Her) do an exemplary job of showing us the everyday life of the city, in addition to the ancient beauty of tourist destinations like Manesterly Palace, the Mosque-Madrassa of Sultan Hassan, and the Pyramids of Giza.
At first, Juliette spends her time in her very Westernized hotel, where she could probably drink Cosmos all night with a lively group of women one character calls the "petroleum wives." But this isn't Sex and the City 2, and she soon finds herself exploring Cairo, with and without Tareq.
It's refreshing to see a film where the American main character visits a foreign city and she is clearly the exotic. Yes, a willowy redhead flittering through the streets of Cairo will turn heads, and Juliette does. Taken aback by the unwanted attention she receives from men in the street, she receives another shock when she learns that the café Tareq runs is only for men. Nadda makes a good point about Western ignorance of Egyptian mores and traditions, but she seems to overplay Juliette's naïveté, particularly in a scene where Juliette blithely boards a rickety commercial bus heading to Gaza, having grown impatient with waiting for her husband to arrive. It's hard to believe that a woman so seemingly worldly and intelligent would be so completely unprepared for what she finds in Cairo.
While Juliette serves as the audience surrogate, Tareq is actually a more interesting and complex character. Siddig brings tremendous depth to the role, portraying a decent, intelligent man, torn between traditions he respects and his own urbanity, who seems to have been beaten a bit by the world. Tareq is reasonably friendly on the surface, but his demeanor hints at a wealth of untold sadness and loneliness, even anger. While Juliette's reliance on (and subsequent attraction to) Tareq is understandable, it's less clear what he sees in her. While it's ameliorated somewhat by the strength of Siddig's performance, this is the major failing of the film. It teases us with a forbidden love, but it never convinces us that romance would or should arise.
Cairo Time has other, more forgivable weaknesses. It seems a bit too squarely aimed at a particular arthouse/festival audience, with its American protagonist and its slightly irritating plaintive piano score. But in the end, it's a worthwhile film for its strong lead performances, and for its setting, which is thankfully not relegated to the background.