Some films are like giant murals -- vast canvases full of life's greatest tragedies and triumphs. The Lucky Ones is the opposite of that, a finely observed, gentle work where the slightest shifts in behavior indicate the characters' complex inner lives. The movie opens with TK Poole (Michael Peña) on patrol in Iraq, bragging about his bedroom skills. An explosion injures him, and soon he is sent home for 30 days. On the flight back, he meets two other soldiers also headed home: guitar-toting Colee Dunn (Rachel McAdams), a 19-year-old also on 30-day leave; and Fred Cheaver (Tim Robbins) a middle-aged man on his way home after finishing his service once and for all. Thanks to a blackout, and some unexpected domestic troubles, the three end up traveling across the U.S.A. together for a while.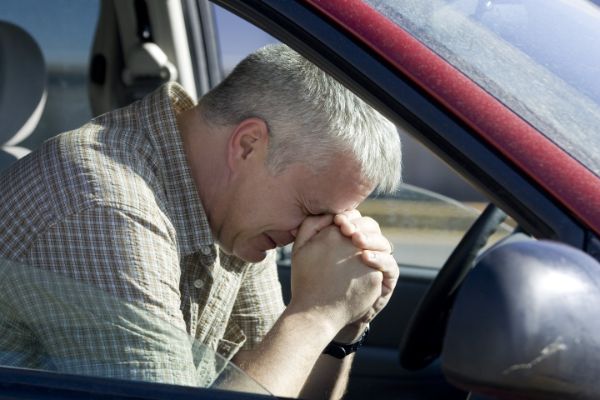 The premise of The Lucky Ones is certainly familiar, and it is the kind of subtle, talky movie that lives or dies on the skill of the performers, who, in this instance, are pitch-perfect. Michael Peña is a little-known actor who should, with any justice, be working with the best directors around. He has a naturalism that can convince you he just walked into the movie straight from real life. He makes Poole multidimensional, especially when he has be tough but vulnerable within the same scene. At the end of the movie, he has a moment where he realizes how messed up he is, and it's a quiet, but fully real moment -- the mark of a gifted actor. Rachel McAdams might seem a bit too cute for her role, a part that seems to call for someone a tad more feral, but she plays the character flawlessly -- consistently displaying a natural gift for teasing comedy. The always dependable Tim Robbins, who has a gift for knowing exactly how "big" he can play a character, delivers a portrait of midlife crisis without an ounce of judgment toward the character, and without playing up the emotions in order to win the audience's sympathies. All the performers are emotionally open, even when the characters aren't, and their interplay has an ease and charm that keeps this very slight, gentle movie humming along.
There are no show-stopping scenes, big revelations, or intense shouting matches in The Lucky Ones. Director Neil Burger understands that the best tools he has are these actors, and he gives them space to work. Dirk Wittenborn's classically structured script offers a series of vignettes that continually allow the characters to grow without sacrificing their basic personalities. Unlike most of the Iraq War movies, this one has no political ax to grind. The filmmakers and actors aren't serving up stereotypes or an agenda, just three very human characters suffering through very specific hardships, and surviving thanks to a shared humanity.